Electric Vehicle Offers & Information
Consider Installing a Level 2 (240V) Electric Vehicle Charger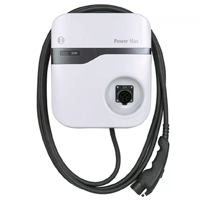 Level 2 electric vehicle supply equipment (EVSE) provides charging through a 240 V AC plug. Level 2 adds about 10 to 60 miles of range to a vehicle per hour of charging time, making it far more convenient than standard 120 V AC charging, which adds about 2 to 5 miles per hour of charging. Additionally, level 2 charging is a more energy-efficient method of charging, as most EV have on-board components that require additional electricity the entire time the EV is plugged in.
Level 2 chargers are four to six times faster than using a standard home outlet.
More efficient charging than standard outlet (120V) charging.
Many units come with additional controls, such as timers and wifi connectivity.
Print
Federal Tax Credit for EV Charging Equipment up to $1,000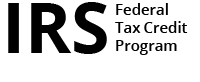 Consumers who purchase qualified residential charging equipment may receive a tax credit of 30% of the cost, up to $1,000.
Consult a tax professional to see if your installation qualifies
Visit IRS website for additional information
Incentive Information
Federal Tax Credit of 30% of the cost of residential charging equipment, up to $1,000.
Federal Tax Credit for New & Used Electric Vehicles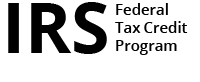 The Inflation Reduction Act introduces a number of significant changes to the tax credit for new electric vehicles (section 30D). Overall, the reforms in the Inflation Reduction Act mean that the tax credit for electric vehicles will evolve considerably over the coming months and years.
New Vehicle Clean Credit up to $7,500.
You may qualify for a credit up to $7,500 if you buy a new, qualified plug-in EV. The Inflation Reduction Act of 2022 changed the rules for this credit for vehicles purchased from 2023 to 2032. Information about new vehicles purchased in 2022 and before or for vehicles purchased in 2023 and after.

Used Vehicle Clean Credit up to $4,000.
Beginning January 1, 2023, if you buy a qualified used electric vehicle (EV) from a licensed dealer for $25,000 or less, you may be eligible for a used clean vehicle tax credit. The credit equals 30% of the sale price up to a maximum credit of $4,000. Additional Details.
The credit is nonrefundable, so you can't get back more on the credit than you owe in taxes. You can't apply any excess credit to future tax years.
Consult your tax adviser to make sure you qualify
Tax credit amount varies based on vehicle details
Restrictions apply, subject to change without notice
Incentive Information
Electric Vehicle Federal Tax Incentive up to $7,500
South Carolina EV Registration Fee
Owners of plug-in electric vehicles and fuel cell electric vehicles must pay a biennial fee of $120, in addition to standard registration fees. Hybrid electric vehicle owners must pay a biennial fee of $60.
Reference South Carolina Code of Laws 56-3-645 and 12-28-110(39)